About us
Dinner and Special Events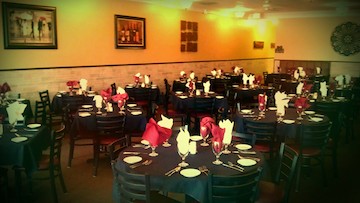 Our warm and welcoming bar is great for libations and lots of laughter. Relax in comfort with friends and enjoy discounted drinks and appetizers during happy hour,
4pm – 6pm (appetizers discounted at bar only).
Our Dining Room at Courtney's Continental Cuisine offers an experience you won't forget!  Get ready to choose from our wonderful dinner variety.
We also offer catering services, perfect for your next special event.  We will work with you to define your needs and budget, then customize a menu just for you!
We are a family run business and at anytime that you stop by either Executive Chef Dale, his wife Betty, or their son Courtney will be there.  Always working to make your dining and/or special event exceptional!
               Have Questions About Us?  Call Today 239-466-4646.

Meet Chef Dale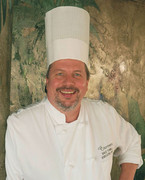 Not only is Chef Dale responsible for all of our special dishes from our exceptional menus, he is known for his BEAUTIFUL hand carved ice sculptures too!
He is one of the only chefs in the area that does this intricate work on a block of ice.  It is amazing to watch! 
Chef Dale doesn't stop there, he also creates unbelievable butter sculptures and does wood carving.  When you visit us look around, you will see his wonderful wood carvings on display in the restaurant.  


Experience Chef Dale's Fine Cuisine.  See His Sculptures, Desserts & Carvings Below!
Click on Photo To View Larger Version and Slide Show.